135 N. Grand Avenue, Los Angeles, CA 90012
Dorothy Chandler Pavilion
Starts: June 29, 2017 @6:00pm (PST )
Ends: June 29, 2017 @8:00pm (PST )
RSVP
Voices of Value Speak Up: Spotlight Osteoporosis is a patient education event for people living with osteoporosis and their caregivers. Please join us in Los Angeles where we'll bring together patients, advocates, medical experts and policy leaders to offer a comprehensive look at the treatment access challenges facing osteoporosis patients, the innovation needed for their well-being and survival, and the reforms that would enhance and hopefully extend their lives.  
Voices of Value Speak Up was developed to provide tools and teaching for patients and advocates with the desire to learn new ways to navigate an increasingly complex health care system and help to ensure that the patient voice isn't muted when regulatory decisions and policy choices are made. Barriers to access are real, and often similar across disease states, but there are also unique challenges faced by patients within specific diseases – especially for a chronic disease like arthritis.
Mark you calendar as this event is open to the public and will also be live webcast. We hope to see you there or join us online! 
Moderator: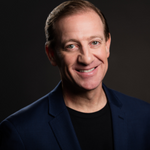 Jonathan Wilcox
Co-Founder and Policy Director, Patients Rising
Jonathan leads the strategic and policy direction for Patients Rising, a non-profit advocacy organization that fights for access to vital therapies and services for patients with life-threatening and chronic diseases. Jonathan has been a featured on-air commentator for ABC News, NBC News, Fox News Channel, CNN, several national radio programs and international networks. His editorial commentaries have been featured in Investor's Business Daily, National Review, Sacramento Bee, Los Angeles Daily News, San Francisco Chronicle, Washington Times, Houston Chronicle, Dallas Morning News and Cleveland Plain Dealer.