Smith & Wollensky Back Bay Castle
Starts: March 23, 2017 @6:00pm (EST)
Ends: March 23, 2017 @8:30pm (EST)
Voices of Value Speak Up: Spotlight Multiple Sclerosis is a patient/consumer education event. Join us in Boston where we'll bring together patients, advocates, medical experts and policy leaders to offer a comprehensive look at the treatment access challenges facing patients, the innovation needed for their well-being and survival, and the reforms that would enhance the lives of patients living with arthritis. 
Voices of Value Speak Up was developed to provide tools and teaching for patients and advocates with the desire to learn new ways to navigate an increasingly complex health care system and help to ensure that the patient voice isn't muted when regulatory decisions and policy choices are made. Barriers to access are real, and often similar across disease states, but there are also unique challenges faced by patients within specific diseases – especially for a chronic disease like arthritis. .
Mark you calendar as this event is open to the public and will also be live webcast. Please check back in the new year for more information on speakers, patient guests and more. We hope to see you there!
Moderator: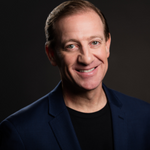 Jonathan Wilcox
Co-Founder and Policy Director, Patients Rising
Jonathan leads the strategic and policy direction for Patients Rising, a non-profit advocacy organization that fights for access to vital therapies and services for patients with life-threatening and chronic diseases. Jonathan has been a featured on-air commentator for ABC News, NBC News, Fox News Channel, CNN, several national radio programs and international networks. His editorial commentaries have been featured in Investor's Business Daily, National Review, Sacramento Bee, Los Angeles Daily News, San Francisco Chronicle, Washington Times, Houston Chronicle, Dallas Morning News and Cleveland Plain Dealer. 
Confirmed Panelists and Special Guests:
Sarah Aoanan, MA
Patient Advocate, Community Outreach Manager | Global Healthy Living Foundation
Sarah graduated from Sarah Lawrence College with a Masters in Health Advocacy in 2013. She received her BA with a concentration in Pre-Medical Sciences from Sarah Lawrence in 2010. She was a Summit Outreach Ambassador at the Nexus Global Youth Summit, and a Program Associate at Cinemoi North America while in school. Her Master's fieldwork included Sanctuary For Families' Center for Battered Women's Legal Services, NYC Mayor's Office To Combat Domestic Violence, the Health Advocacy Program at the Karen Dove Cabral Foundation, Be Alright, and the Northshore University Integrative Medicine Program. She was also a patient advocate at the Montefiore Family Health Center, New York.
Robert Goldberg, PhD 
Co-Founder and Vice-President, Center for Medicine in the Public Interest (CMPI) 
An expert on Medicare reform, comparative effectiveness and FDA's Critical Path Initiative, Dr. Goldberg co-founded the non-profit, non-partisan organization, CMPI, to promote innovative solutions that advance medical progress, reduce health disparities, extend life and make health care more affordable, preventive and patient-centered. Dr. Goldberg will share insights from his new white paper on how new spending proposals limit care for patients with serious diseases and discuss an investigation by the U.S. Attorney for the Southern District of New York into rebate schemes that are not benefiting patients.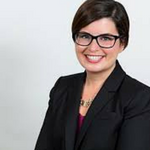 ​Stacey L. Worthy, Esq.
Aimed Alliance, Director of Public Policy
Ms. Worthy manages advocacy and policy initiatives for Aimed Alliance, a non-profit organization that brings consumer, not-for-profit, government and industry leaders together to share information, set priorities, and collaborates toward mutual goals of improving health care through innovation. During the panel discussion, she will reveal why many of the obstacles to treatments from the insurance industry, as well as proposals to limit care based on cost-measures, are actually breaking the law.