Smith & Wollensky Back Bay Castle
Starts: March 23, 2017 @6:00pm (EST)
Ends: March 23, 2017 @8:30pm (EST)
Voices of Value Speak Up: Spotlight Arthritis is a patient education event produced in partnership with Global Healthy Living Foundation and CreakyJoints.org. Please join us in Boston where we'll bring together patients, advocates, medical experts and policy leaders to offer a comprehensive look at the treatment access challenges facing arthritis patients, the innovation needed for their well-being and survival, and the reforms that would enhance and hopefully extend their lives.  
Voices of Value Speak Up was developed to provide tools and teaching for patients and advocates with the desire to learn new ways to navigate an increasingly complex health care system and help to ensure that the patient voice isn't muted when regulatory decisions and policy choices are made. Barriers to access are real, and often similar across disease states, but there are also unique challenges faced by patients within specific diseases – especially for a chronic disease like arthritis.
Mark you calendar as this event is open to the public and will also be live webcast. We hope to see you there or join us online! 
Moderator: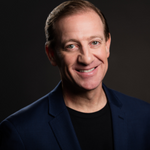 Jonathan Wilcox
Co-Founder and Policy Director, Patients Rising
Jonathan leads the strategic and policy direction for Patients Rising, a non-profit advocacy organization that fights for access to vital therapies and services for patients with life-threatening and chronic diseases. Jonathan has been a featured on-air commentator for ABC News, NBC News, Fox News Channel, CNN, several national radio programs and international networks. His editorial commentaries have been featured in Investor's Business Daily, National Review, Sacramento Bee, Los Angeles Daily News, San Francisco Chronicle, Washington Times, Houston Chronicle, Dallas Morning News and Cleveland Plain Dealer. 
Confirmed Panelists and Special Guests:
Sarah Aoanan, MA
Patient Advocate, Community Outreach Manager | Global Healthy Living Foundation
Sarah graduated from Sarah Lawrence College with a Masters in Health Advocacy in 2013. She received her BA with a concentration in Pre-Medical Sciences from Sarah Lawrence in 2010. While in school, she advocated for women's health, navigating healthcare systems for patients with breast cancer and survivors of sexual violence.
Her Master's advocacy fieldwork included work at Sanctuary For Families' Center for Battered Women's Legal Services, NYC Mayor's Office To Combat Domestic Violence, the Karen Dove Cabral Foundation, Be Alright, and the Northshore University Integrative Medicine Program. Sarah was also a patient advocate at the Montefiore Federally Qualified Health Center, New York.
Robert Goldberg, PhD 
Co-Founder and Vice-President, Center for Medicine in the Public Interest (CMPI) 
An expert on Medicare reform, comparative effectiveness and FDA's Critical Path Initiative, Dr. Goldberg co-founded the non-profit, non-partisan organization, CMPI, to promote innovative solutions that advance medical progress, reduce health disparities, extend life and make health care more affordable, preventive and patient-centered.
Dr. Goldberg will share insights from his new white paper on how new spending proposals limit care for patients with serious diseases and discuss an investigation by the U.S. Attorney for the Southern District of New York into rebate schemes that are not benefiting patients.
Mariah Leach
Patient Advocate, Living with RA
Mariah is a wife, mother, and writer with rheumatoid arthritis who always tries to keep looking forward.  She has extensive research, writing, editing, and speaking experience. Mariah contributes to several health websites, maintains an award-winning personal blog about her life with rheumatoid arthritis, From This Point Forward and works to support individuals who are living with chronic illnesses. Mariah was the subject of a recent Voices of Value article in Women Magazine, written by our Executive Director, Terry Wilcox. 
Mark Lopatin, MD, FACP, FACR
Rheumatologist, Rheumatology Specialty Center, Philadelphia 
"Taking care of patients is a privilege. I view myself as a teacher. It is my responsibility to educate and communicate with a patient in such a way that we can make decisions about his/her health care together. We must combine my knowledge of medicine with the patient's knowledge of himself/herself in combination to make appropriate decisions regarding their health care."
Dr. Lopatin is board certified by the American Board of Internal Medicine and Subspecialty of Rheumatology. He is a Clinical Assistant Professor of Medicine and Temple University Hospital in Philadelphia and at Abington Hospital in Abington, PA. Dr. Lopatin is Chairman of the Montgomery County Medical Society and previously served as Chair of the Montgomery County Medical Legal Committee and the Montgomery County Task Force on Mediation. He is a 2nd District Trustee on the Board of the Pennsylvania Medical Society.
Dr. Lopatin is a member of American College of Rheumatology and serves on Medical Advisory Board for the Southeastern Lupus Foundation. He is also active in the Arthritis Foundation having served as Medical Advisor for the annual Arthritis in the Prime of Life Symposium. He has lectured nationally for the Association of Rheumatology Health Professionals and at the National Convention of Nurse Practitioners. He lectures frequently on the topic of patient-physician communication and served on Abington Hospital's Task Force on Communications.
He received his Bachelor of Arts at the University of Pennsylvania (Cum Laude) and his Medical Doctorate (MD) at the Medical College of Pennsylvania. His postdoctoral training included an internship and residency in Internal Medicine at Medical College of Pennsylvania and a fellowship in Rheumatology at Thomas Jefferson University Hospital in Philadelphia.
Chantelle Marcial
Living with Rheumatoid Arthritis | Global Healthy Living Foundation
Boston native Chantelle Marcial has been battling rheumatoid arthritis for the past 18 years. Like many patients, she struggled to get the right treatment because she initially received the wrong diagnosis, Lupus.
"I wasn't initially an advocate," admits Chantelle, a patient advocate with Global Healthy Living Foundation. "Now, I see it as a position to help patients that may not be as tenacious as I am – to demand what they need from their doctors and insurers."
In addition to her full-time job as a patient, Chantelle has a career in real estate management. As a Relocation Representative at the Massachusetts Institute of Technology, she helps incoming faculty and staff settle into their new home. "I'm all for innovation," says Chantelle, who sees it daily at the university. "I need it for myself - in the medications I take and in the way my providers care for all aspects of my health."
Chantelle enjoys cooking for her "darling" husband as preparation for the day when she has her own cooking show.
Zoe Walsh
Living with Juvenile Rheumatoid Arthritis
Zoe is a 14-year-old freshman at Bridgewater Raynham High School. Diagnosed with juvenile rheumatoid arthritis at the age of 10, Zoe had been experiencing symptoms since the age of 6. She only received the proper diagnosis after an extremely bad case of lyme disease. Zoe has recently been diagnosed with Amplified Musculoskeletal Pain Syndrome.
Although all of this is going on, Zoe pushes herself through and has not let this stand in her way. She's been an honor roll student since 5th grade earning top marks while in accelerated classes. Zoe is a writer, she has been writing poems and short stories since she first learned to hold a pencil.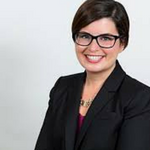 ​Stacey L. Worthy, Esq.
Aimed Alliance, Director of Public Policy
Ms. Worthy manages advocacy and policy initiatives for Aimed Alliance, a non-profit organization that brings consumer, not-for-profit, government and industry leaders together to share information, set priorities, and collaborates toward mutual goals of improving health care through innovation. During the panel discussion, she will reveal why many of the obstacles to treatments from the insurance industry, as well as proposals to limit care based on cost-measures, are actually breaking the law.