Smith & Wollensky - Boston Back Bay Castle
Starts: November 17, 2016 @6:00pm (EST)
Ends: November 17, 2016 @8:30pm (EST)
Event Highlights Video
Event Video
Moderator: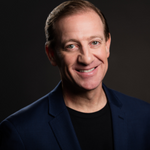 Jonathan Wilcox
Co-Founder and Policy Director, Patients Rising
Jonathan leads the strategic and policy direction for Patients Rising, a non-profit advocacy organization that fights for access to vital therapies and services for patients with life-threatening and chronic diseases. Jonathan has been a featured on-air commentator for ABC News, NBC News, Fox News Channel, CNN, several national radio programs and international networks. His editorial commentaries have been featured in Investor's Business Daily, National Review, Sacramento Bee, Los Angeles Daily News, San Francisco Chronicle, Washington Times, Houston Chronicle, Dallas Morning News and Cleveland Plain Dealer. 
Confirmed Panelists and Special Guests:
Robert Goldberg, PhD 
Co-Founder and Vice-President, Center for Medicine in the Public Interest (CMPI) 
An expert on Medicare reform, comparative effectiveness and FDA's Critical Path Initiative, Dr. Goldberg co-founded the non-profit, non-partisan organization, CMPI, to promote innovative solutions that advance medical progress, reduce health disparities, extend life and make health care more affordable, preventive and patient-centered. Dr. Goldberg will share insights from his new white paper on how new spending proposals limit care for patients with serious diseases and discuss an investigation by the U.S. Attorney for the Southern District of New York into rebate schemes that are not benefiting patients.
Jerry Mathers
Known to millions as "The Beaver" on the still running TV show, "Leave it to Beaver", Jerry Mathers began his career at the age of two. The show ran for six seasons and is now in syndication. It celebrated its 50th anniversary on October 4, 2007, becoming the longest running scripted show in television history. In 2007 he made his Broadway debut with a starring role in the Tony winning musical, "Hairspray" in NYC. He played to standing room only houses.
Jerry joins us as a psoriasis patient and Jerry was diagnosed with Type 2 diabetes and is currently one of the leading lecturers on living with and dealing with diabetes.  He has shared his experiences on numerous TV shows and has spoken to the Congressional Caucus at the Capitol in Washington, DC.
Diane Talbert
Psoriasis Network Support, Founder
As a psoriasis volunteer, Diane Talbert organized and managed a national non-profits walks for awareness in Washington, DC for 3 consecutive years. She has long championed the fight for psoriasis awareness, due to her lifelong experiences from being quarantined as a child to experiencing the rarest types of psoriasis as an adult. She has done so by providing stewardship, raising much needed funds and educating countless people to support this mission. Diane is also a patient advocate for the Global Healthy Living Foundation.
Carissa Tavares de Almeida, MSN, MP-C
Agape Dermatology, Dermatology Nurse Practitioner
Carissa has over twenty years experience in dermatology as a Registered Nurse and graduated with her Master of Science in Nursing (MSN) from University of Massachusetts Dartmouth. She received her Nurse Practitioner Certification from the American Academy of Nurse Practitioners. While obtaining her Masters, she was inducted into the Sigma Theta Tau International Honor Society of Nursing in May 2011.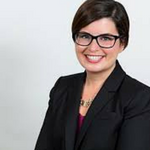 ​Stacey L. Worthy, Esq.
Aimed Alliance, Director of Public Policy
Ms. Worthy manages advocacy and policy initiatives for Aimed Alliance, a non-profit organization that brings consumer, not-for-profit, government and industry leaders together to share information, set priorities, and collaborates toward mutual goals of improving health care through innovation. During the panel discussion, she will reveal why many of the obstacles to treatments from the insurance industry, as well as proposals to limit care based on cost-measures, are actually breaking the law.
Danielle Yevsa
Global Healthy Living Foundation and Creaky Joints, Psoriatic Arthritis Patient Advocate
Danielle Yevsa (who prefers to be called Dani) is an accountant at Hartley House - a non-profit specializing in services to underprivileged children and elders - in Manhattan and aspires to become a novelist despite suffering from Psoriatic Arthritis.  An advocate for Creaky Joints, Dani has lobbied the state Senate to pass Anti-Fail First legislation in New York and her story has been published in the NY Daily News.  She lives in an Orthodox Jewish community in Brooklyn with her husband and children.