Starts: October 19, 2016 @10:30pm (CST)
Ends: October 20, 2016 @12:30am (CST)
Event Highlights Video
Event Video 
Moderator: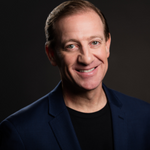 Jonathan Wilcox
Co-Founder and Policy Director, Patients Rising
Jonathan leads the strategic and policy direction for Patients Rising, a non-profit advocacy organization that fights for access to vital therapies and services for patients with life-threatening and chronic diseases. Jonathan has been a featured on-air commentator for ABC News, NBC News, Fox News Channel, CNN, several national radio programs and international networks. His editorial commentaries have been featured in Investor's Business Daily, National Review, Sacramento Bee, Los Angeles Daily News, San Francisco Chronicle, Washington Times, Houston Chronicle, Dallas Morning News and Cleveland Plain Dealer. 
Confirmed Panelists and Guests: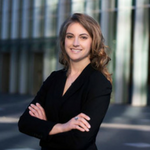 ​Jennifer Hinkel, MSc
Health Economist, Survivor, Patient Advocate
Jennifer Hinkel is a Partner at McGivney Global Advisors, strategic consultants to biotech, pharma, diagnostics and health IT companies. Diagnosed with Hodgkin's Lymphoma in 1998 at the age of 17, she achieved a full remission after treatment with surgery and chemotherapy. Her cancer experience led to the creation of Resilience Racing, the first competitive sailing program specifically for cancer survivors. During the panel discussion Jennifer will share her views on the current debate over healthcare spending as both an economist and a cancer survivor.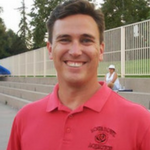 Jeff Julian
Jeff was just 39 years old when he was first diagnosed, and never smoked a day in his life. During his time at USC, Julian was a member of the U.S. National Team, a silver medalist at the World University Games, a PAC-10 champion, a NCAA Silver Medalist, eight-time All American and an Olympic Trials finalist. Since 2004 he has been the Head Coach at Rose Bowl Aquatics. Today he is alive becuse of innovation. He joins us to share his story and his perspective on value. 
Karen Loss
Karen is approaching the 20th anniversary of her survival from concurrent ovarian and uterine cancers.  As fate would have it, however, November 2012 brought a new challenge…stage 4 non small cell lung cancer.  Now, as she nears the 4-year mark post diagnosis, this active patient advocate pursues opportunities to address lung cancer issues from lessening the smoker's stigma and working toward more public awareness and education about lung cancer to strengthening patient understandings of how they can be full-fledged partners in their own treatment decisions and protocols.  Karen will share her perspective on the challenges many patients face when confronted with the challenges and burdens of cancer costs, treatments and fears.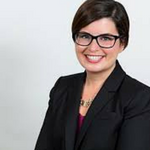 ​Stacey L. Worthy, Esq.
Aimed Alliance, Director of Public Policy
Ms. Worthy manages advocacy and policy initiatives for Aimed Alliance, a non-profit organization that brings consumer, not-for-profit, government and industry leaders together to share information, set priorities, and collaborates toward mutual goals of improving health care through innovation. During the panel discussion, she will reveal why many of the obstacles to treatments from the insurance industry, as well as proposals to limit care based on cost-measures, are actually breaking the law.