Starts: November 13, 2016 @10:30am (CST)
Ends: November 13, 2016 @12:30pm (CST)
Event Highlights Video
Event Video 
Moderators: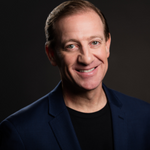 Jonathan Wilcox
Co-Founder and Policy Director, Patients Rising
Jonathan leads the strategic and policy direction for Patients Rising, a non-profit advocacy organization that fights for access to vital therapies and services for patients with life-threatening and chronic diseases. Jonathan has been a featured on-air commentator for ABC News, NBC News, Fox News Channel, CNN, several national radio programs and international networks. His editorial commentaries have been featured in Investor's Business Daily, National Review, Sacramento Bee, Los Angeles Daily News, San Francisco Chronicle, Washington Times, Houston Chronicle, Dallas Morning News and Cleveland Plain Dealer. 
Rachel E. Reitan, M.D
LSU Health, Assistant Professor - Clinical Obstetrics and Gynecology
Dr. Rachel Reitan is the host of her own medical segment on News with a Twist, Dr. Rachel: The Teaching Doctor on WGNO ABC in New Orleans. In December 2014, she was honored for the second consecutive year at Suncoast Emmys for On-Air Medical Reporting.  
Dr. Rachel is a specialist in Minimally Invasive Surgery. She is a certified DaVinci Robotic Surgeon as well as Single Incision Surgeon. She is also a member of the International Society of Cosmetogynecology. She is board certified in Obstetrics and Gynecology (Ob/Gyn) and fellow with the American College of Obstetricians and Gynecologists. She is on staff at Louisiana State University Health Science Center, Pediatric/Adolescent Consultant at Children's Hospital, Women's Health Specialist at Southeast Louisiana Veterans Administration Women's Health, and The Jefferson Parish Coroner's Office-Rape Division.
Confirmed Panelists and Guests:
Phillip B. Duncan, M.D., FACC
Cardiologist
Dr. Duncan is board certified with the National Board of Medical Examiners, Internal Medicine, Cardiovascular Diseases, Cardiac Rhythm Device Therapy, and Nuclear Cardiology. In June 2010 he joined HCA Virginia Health System and is currently practicing Cardiology with Virginia Heart Specialists in Chester, Virginia. In practicing what he preaches, Dr. Duncan takes great care in maintaining his own heart health, eating a balanced diet and staying active. He has served as Chairman of the Board for Association of Black Cardiologists.
A native New Yorker who attended Rensselaer Polytechnic Institute, Dr. Duncan left RPI two years early after being accepted to Howard University College of Medicine in Washington DC where he earned his medical degree. After graduation Dr. Duncan moved to California and completed his Internal Medicine Residency and Fellowship in Cardiovascular Diseases at UC Irvine/Veterans Administration Medical Center Long Beach.
Robert Goldberg, PhD
Co-Founder and Vice-President, Center for Medicine in the Public Interest (CMPI) 
An expert on Medicare reform, comparative effectiveness and FDA's Critical Path Initiative, Dr. Goldberg co-founded the non-profit, non-partisan organization, CMPI, to promote innovative solutions that advance medical progress, reduce health disparities, extend life and make health care more affordable, preventive and patient-centered. Dr. Goldberg will share insights from his new white paper on how new spending proposals limit care for patients with serious diseases and discuss an investigation by the U.S. Attorney for the Southern District of New York into rebate schemes that are not benefiting patients.
Joanne Smith
High Cholesterol Patient, Balitmore, MD
Joanne is a recently retired elementary school teacher excited to spend more time with her new granddaughter who lives nearby. Heart disease runs in her family -- both her mother and father had it, as well all six of her siblings. Most of them can combat it with regular statins, but for Joanne and one sister, the statins cause pain and offer little benefit. Recently her doctor gave her a sample of a newer medication to see if she might be a candidate. Her cholesterol levels dropped from 220 to 100 and she has never felt better. But for her insurance company, this evidence is not enough. For now -- as she continues to battle the insurance company for the treatment her doctor has prescribed -- she also shares her story as a patient advocate with the Global Healthy Living Foundation.